LaMelo Ball Held Scoreless In NBA Debut | NewsRadio 1450/1370 WKIP : Vimarsana.com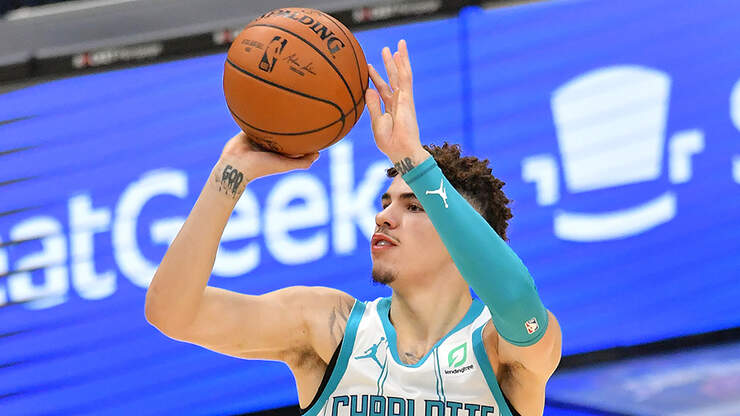 By Bill Galluccio
Charlotte Hornets v Cleveland Cavaliers
LaMelo Ball did not play well in his much-anticipated NBA debut for the Charlotte Hornets. The third overall pick in the NBA draft had zero points, missing all five of his shot attempts. Three of those attempts were from beyond the three-point line. He had three assists, one rebound, two steals, and three turnovers in just under 16 minutes of playing time.
After the game, which the Hornets lost to the Cleveland Cavaliers by a score of 121-114, Ball's teammates told him not to get down on himself.
"I told him just to forget this one," 
Related Keywords