Courtesy the nyack library : Live Updates Every Minute from 25K+ News Agencies Across the Globe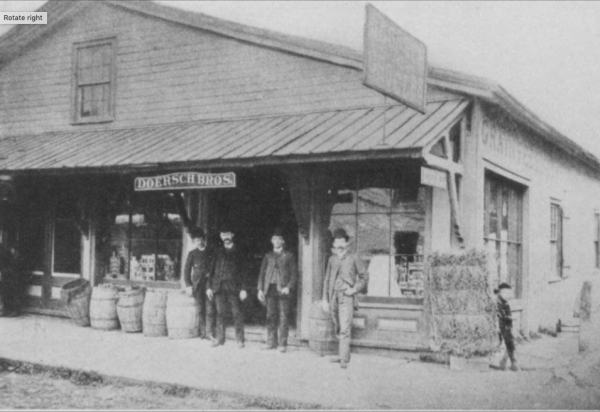 January 30, 2020
Circa 1880, the only known  photo of the Doersch Brothers grocery store in the Wigwam at the corner of Broadway and Church.
by Mike Hays
The corner of Broadway and Church in 2019 is the site of Brickhouse restaurant
Fireworks lit up the Nyack night sky in 1868 after a political rally at the Wigwam, located on Broadway where the Brickhouse Restaurant is now located. The Wigwam was the community center of its day and counted a meat market, grocery, stable, and meeting hall among its businesses. Political rallies, speeches, and music were heard in the halls. It hosted bicycle races. Horace Greeley gave a speech from its front porch to some 1,500 people during the 1868 campaign.