Courtesy thomas emmett : Live Updates Every Minute from 25K+ News Agencies Across the Globe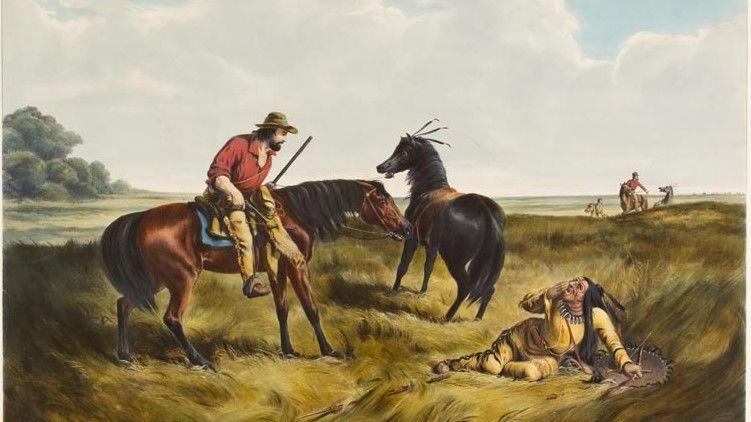 Thomas R. Emmett
Historic General Dodge House
It's a compelling and disturbing image: A white pioneer on horseback holding a rifle; he's been wounded in the thigh by an arrow and, after what was no doubt a wild chase, has fatally shot the Native American with whom he's had a confrontation. Ever defiant, the dying Native American weakly makes his last battle cry, while his horse looks towards the pioneer, confusion and anxiety on its face.
The title of the painting is "The Last War-Whoop," created by the American-British artist Arthur F. Tait. While many may not recognize the name, nearly everyone will recognize his work. Tait painted images that would then be engraved by the American lithography company Currier and Ives.