Courtesy tipsy cupcakes : Live Updates Every Minute from 25K+ News Agencies Across the Globe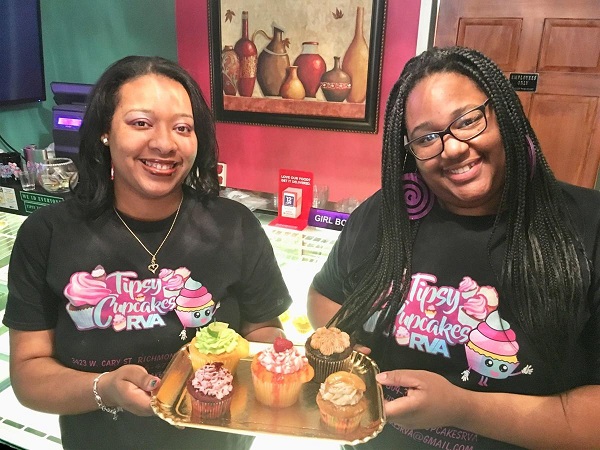 Boozy cupcake shop cooking up expansion via capital raise
February 25, 2020 1
Shay and Mesha Cousins aim to expand their boozy cupcake bakery with additional staff, an expanded menu and a second location.
(Courtesy Tipsy Cupcakes)
A Carytown-based bakery that specializes in alcohol-infused treats has its eyes set on expansion.
Less than a year after opening a storefront in June 2019, Tipsy Cupcakes RVA has embarked on a capital campaign to fund an expansion that could include a second location, an expanded menu and a pastry chef to help out in the kitchen.
The brainchild of owners Shay and Mesha Cousins, two sisters who decided to ditch jobs in banking in favor of baked desserts, Tipsy Cupcakes is conducting the campaign through Mainvest, a Massachusetts-based company that leverages crowdfunded investment to help small businesses grow.