Courtesy tom polera : Live Updates Every Minute from 25K+ News Agencies Across the Globe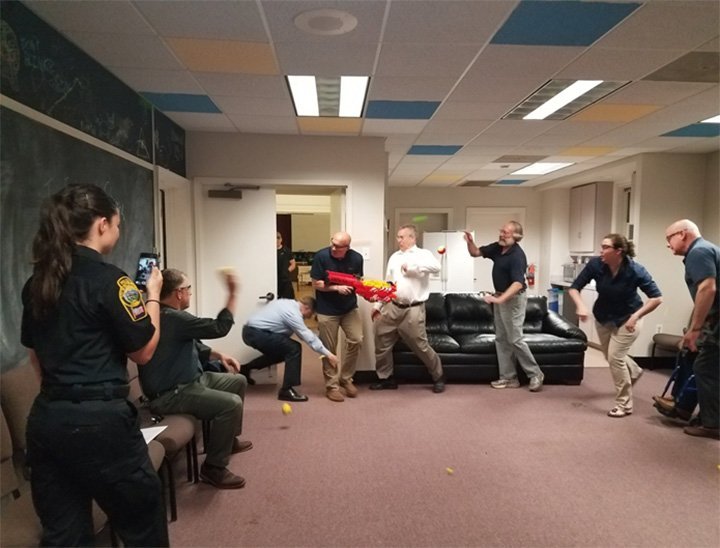 November 18, 2019 10:30 AM
by Matt Delaney
MEMBERS OF THE FALLS CHURCH EPISCOPAL participate in "The First 12 Minutes" active shooter response training, designed by City of Falls Church fire marshal Tom Polera. The instruction emphasizes being proactive in these situations, such as throwing objects in a room to distract the shooter while someone attempts to disarm them. (Photo: Courtesy Tom Polera)
Mass shootings nationwide have motivated school systems to improve security in its buildings, and Falls Church City Public Schools is no exception. Both noticeable and covert protective features are being incorporated in the new high school under construction in the City's west end. But the school's new age design leaves some members of local law enforcement anxious over its suspected vulnerabilities as FCCPS explores different ways to address safety in the learning environment.