Impossible whopper burger : Live Updates Every Minute from 25K+ News Agencies Across the Globe

The Straits Times
A sustainable solution for Indonesia's love of beef: Jakarta Post contributor
In the article, the writer says that plant-based meat in Indonesia can be a unique business opportunity in itself, with some start-ups already driving down this road.
A worker feeds animals with dry grass at a cattle shop in Depok on July 28, 2020.PHOTO: REUTERS
Adiguna Bahari
https://str.sg/JnEP
They can read the article in full after signing up for a free account.
Share link:
Or share via:
Sign up or log in to read this article in full
Sign up
All done! This article is now fully available for you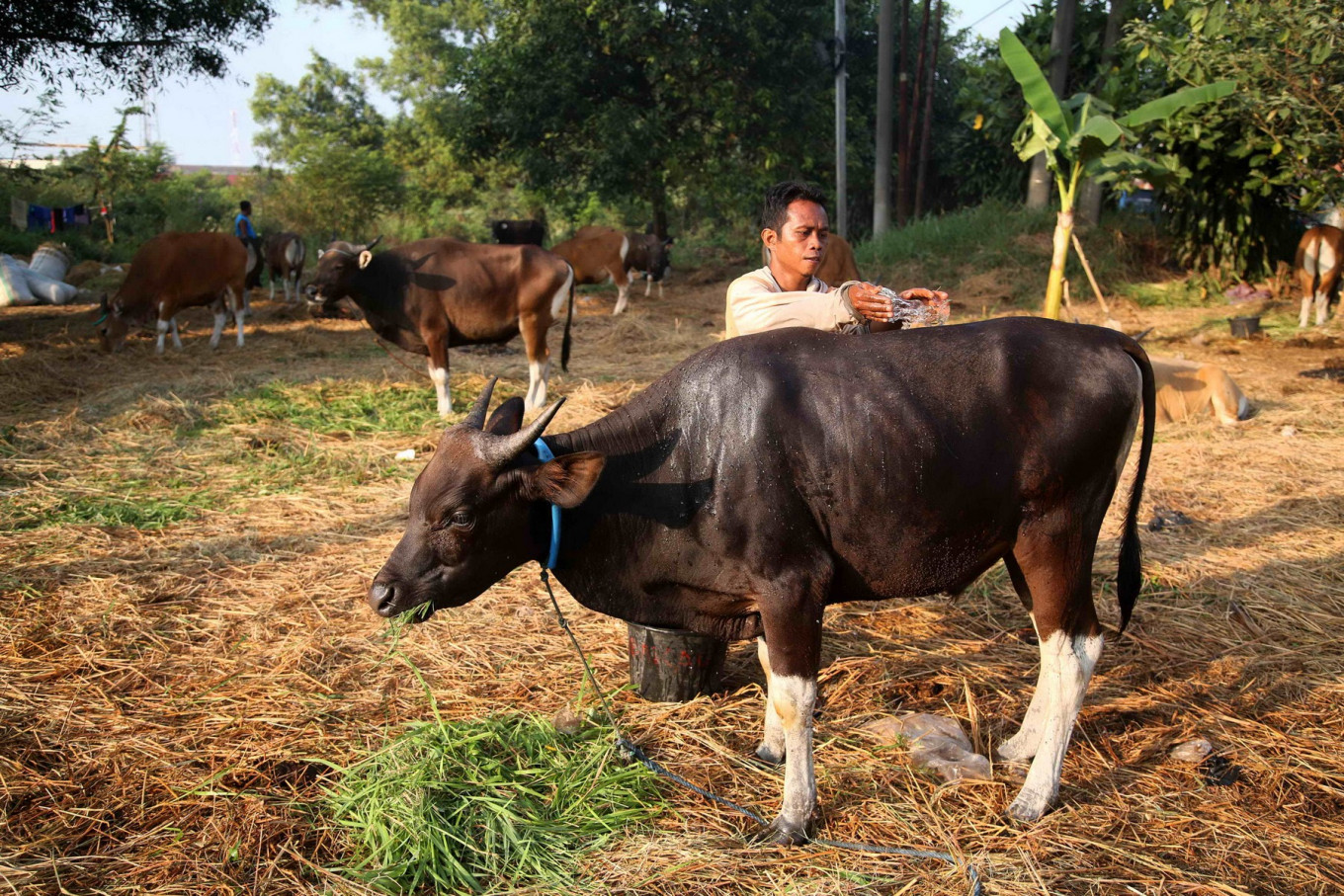 Let's face it, Indonesians love meat. Many of our traditional dishes revolve around it. Rendang from West Sumatra, rawon from East Java, konro from South Sulawesi, or satay. Just naming a few of these dishes is sure to make your mouth water.
We love meat so much that we slaughtered almost 400,000 heads of cattle during the celebration of Idul Adha, the Islamic Day of Sacrifice, last year. That said, Indonesian meat consumption is relatively low at 11.6 kilogram per capita, which compares to 25.8 kg in neighboring Thailand and 52.3 kg in Malaysia.
Besides, this may not be a competition we want to win in. Keeping up with this much demand for beef in the future is not going to be sustainable for the climate. The greenhouse gas emission intensity to produce 200 kcal of beef is 24 kg CO2 eq (equivalent), which is similar to burning around 8 kg of coal into the air. Imagine burning 8 kg of coal every time you eat a regular beef steak! For comparison, the emission intensity to produce an equivalent amount of chicken meat is much lower at around 6 kgCO2 eq. This data represents the results of a life-cycle analysis that tried to track the full range of emissions along the beef value chain (including transportation, feed, etc.).