Impossibly athletic dog: Live Updates : Vimarsana.com : Live Updates Every Minute from 25K+ News Agencies Across the Globe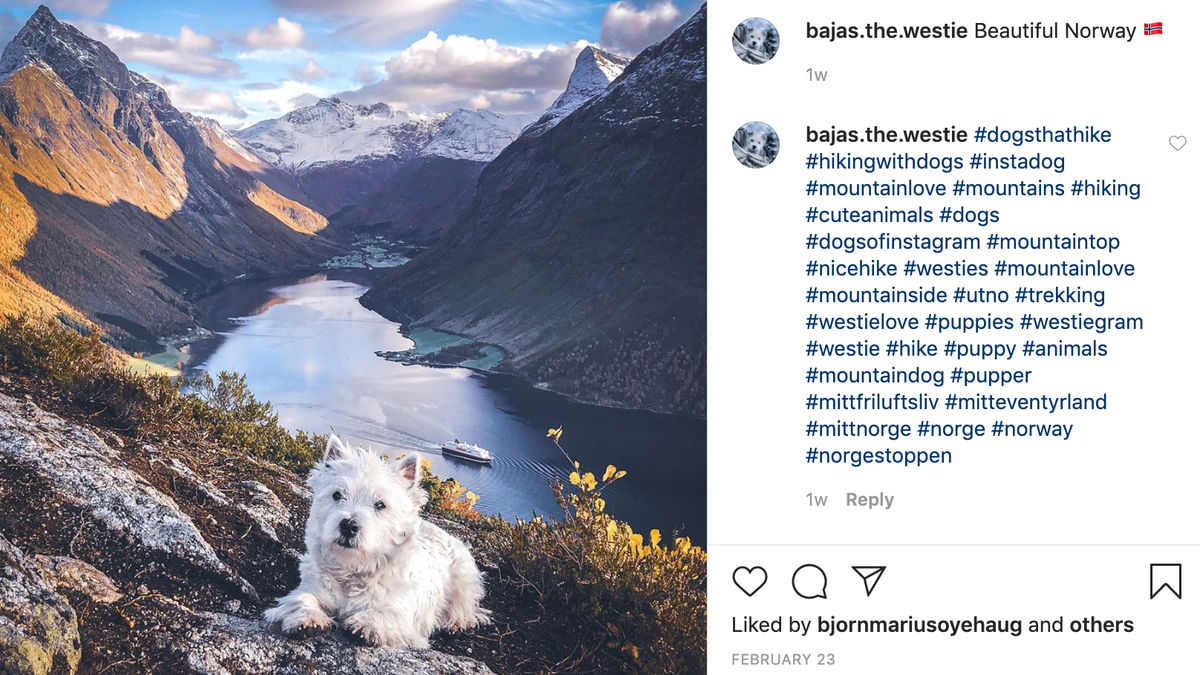 If I am feeling beaten down by the world, I turn to Instagram for fleeting comfort. Specifically, I look to dog influencers, because like many adults and most children, puppies make me feel better. I particularly love West Highland White Terriers (as does Hollywood these days) and the pleasant Scandinavians who run their accounts. On one self-deprecating Sunday in February, I found myself searching through Westie hashtags and found my new favorite account: Bajas the Westie, a "Mountain Adventure Dog."
Advertisement
According to Bajas's bio, he is a westie "discovering Norway" with his "buddy" and owner Jørgen Øyehaug. All of Bajas's images are taken atop gorgeous mountains in Europe, which the tiny dog appears, impossibly, to climb before posing in the brisk air for a quick, relaxing video. Bajas's beautiful shots are a powerful distraction, in part because of their unfathomable construction. There are plenty of dog breeds built for hiking, some even with "mountain" in their name (a "Bernese Mountain Dog" might be an obvious choice)—and yet, it's Bajas who climbs to heights that would terrify most humans.