Narayan anna nasser : Live Updates Every Minute from 25K+ News Agencies Across the Globe

Marjaavaan Movie Review: Sidharth Malhotra, Riteish Deshmukh's Film Is Anything But To Die For
Marjaavaan Movie Review: Sidharth Malhotra, Riteish Deshmukh's Film Is Anything But To Die For
Marjaavaan Movie Review: Sidharth Malhotra has to do a great deal of heavy lifting. Riteish Deshmukh seems far more at ease with the lines.
Marjaavaan Movie Review: Sidharth, Riteish, Tara on a poster (courtesy tarasutaria)
Cast: Sidharth Malhotra, Riteish Deshmukh, Tara Sutaria
Director: Milap Zaveri
In
Marjaavaan, which is anything but a film to die for, writer-director Milap Milan Zaveri whips up a stale
masala concoction that transports the audience right back to a Bollywood era gone by. The turgid thriller is set in the Mumbai underworld, a fact that is grandly announced via a voiceover at the very outset, but neither the situations nor the locales in which the predictable action unfolds look remotely real.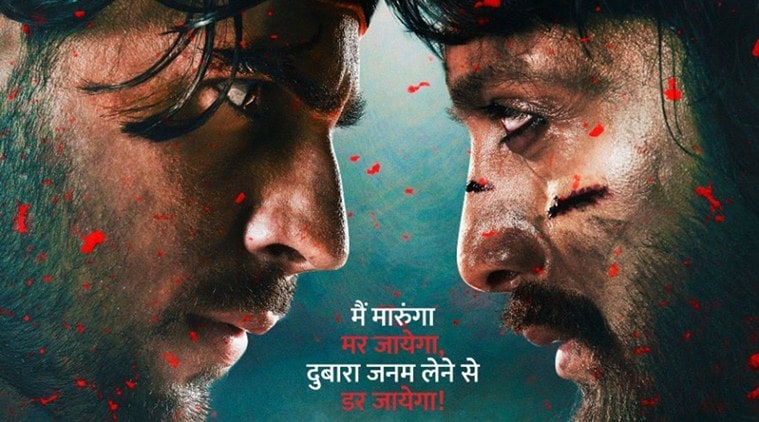 Marjaavaan movie review: Tried, Tested and Failed
Marjaavaan movie review: Marjaavaan could perhaps be used as a new drinking game, where you raise your glass whenever a melodramatic or a rhyming one-liner is delivered. You will get drunk in the first half-hour itself. Guaranteed.
Rating: 1 out of 5
November 15, 2019 5:31:46 pm
Marjaavaan movie review: Sidharth Malhotra's performance seems like a sad parody.
Marjaavaan movie cast:Sidharth Malhotra, Riteish Deshmukh, Tara Sutaria
Marjaavaan movie director: Milap Zaveri
Marjaavaan movie rating: One star
If only Marjaavaan was the name of a time capsule whose main aim was to fill you in on everything that was tried, tested and failed from the Eighties. But no such luck, this is a film set in present-day Mumbai, and we had the misfortune to watch it first-day first show. Just three minutes into the film and you realise this is not a tongue-in-cheek parody of the problematic film decade, but rather a loud, half-hearted attempt to recreate and celebrate it with dialogues like 'main marunga toh mar jayega', 'doosra janam lene se dar jayega' uttered by local goon Raghu (Malhotra), as he beats up a whole army of bad guys. Sporting a bandana and a jacket, Raghu is the right-hand man of local water mafia Narayan Anna (Nasser) — we are reminded of Anna (Nana Patekar) from Parinda, minus the gravitas and nuanced layers of the character. Now Narayan has groomed Raghu, an orphan as his right-hand man, and showers him with affection and love deserving of a son he never had. But wait, Narayan does have a son, a three-foot-tall-one, at that. Enter Riteish Deshmukh as Vishnu, humming Teri Galiyan from Ek Villain, the last outing of Deshmukh and Malhotra, where they were pitted against each other. So it turns out, Vishnu has always sought daddy dear's approval to no avail. The rivalry between Vishnu and Raghu is the core of the cringe-worthy two-hour-plus saga. While Ek Villain worked to some end, this one has a paper-thin plot and well, nothing else.