Society in dissonance: Live Updates : Vimarsana.com : Live Updates Every Minute from 25K+ News Agencies Across the Globe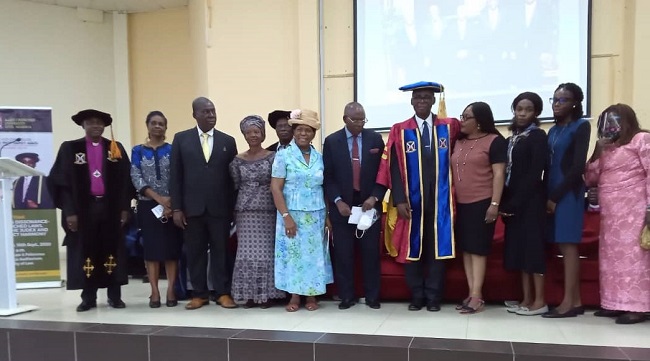 Share
A Professor of Law and Senior Advocate of Nigeria (SAN), Olarenwaju Onadeko has canvassed for the reform of the Nigerian criminal justice system especially as it relates to corruption cases.
According to him, there is a low level of conviction in corruption cases, especially those involving high-profile defendants, adding that most corruption cases against high-profile offenders witness delay tactics and tricks in order to truncate their trials.
The don expressed his views during the 18th Inaugural Lecture recently held at Ajayi Crowther University, Oyo town; titled: 'Society In Dissonance – Entrenched Laws, Order, the Judex and Imperfect Harmony.'
"From 2000 to 2017, more than 1,500 non-high profile convictions were secured by the anti-corruption agencies, but they secured only 10 high-profile convictions within the same period with 167 cases still pending.