Society initiative of south africa: Live Updates : Vimarsana.com : Live Updates Every Minute from 25K+ News Agencies Across the Globe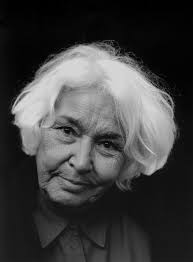 Nawal El Zaynab Saadawi- a Paragon of Organic Intellect in a Lifetime Spent in Crusading for rights of the vulnerable
By Alexander Opicho
Listen to article
There are many women in Africa that dedicated their lives to the work of defending rights of the poor, protecting social freedom of women, upholding rights of children as well as the basic rights of the vulnerable members of our economically polarized Societies. Nawal El Saadawi is one of them. I have chosen to write about her not for anything, but because she is now advanced in age and very delicate in terms of health. By the time of writing this article, Nawal is at the age of 88 years, very sickly and but thank goodness, still very strong in democratic spirit. Speaking against those who believe that purpose of power is to oppress the powerless. And this is what she has been doing throughout her life for the past eight decades. she has been writing in defense of human rights, speaking about human rights, defending those with violated rights and as well as resisting the social and political systems that thrive on oppressing the powerless, both in Egypt her country of birth, and around the world.