Impossible toys : Live Updates Every Minute from 25K+ News Agencies Across the Globe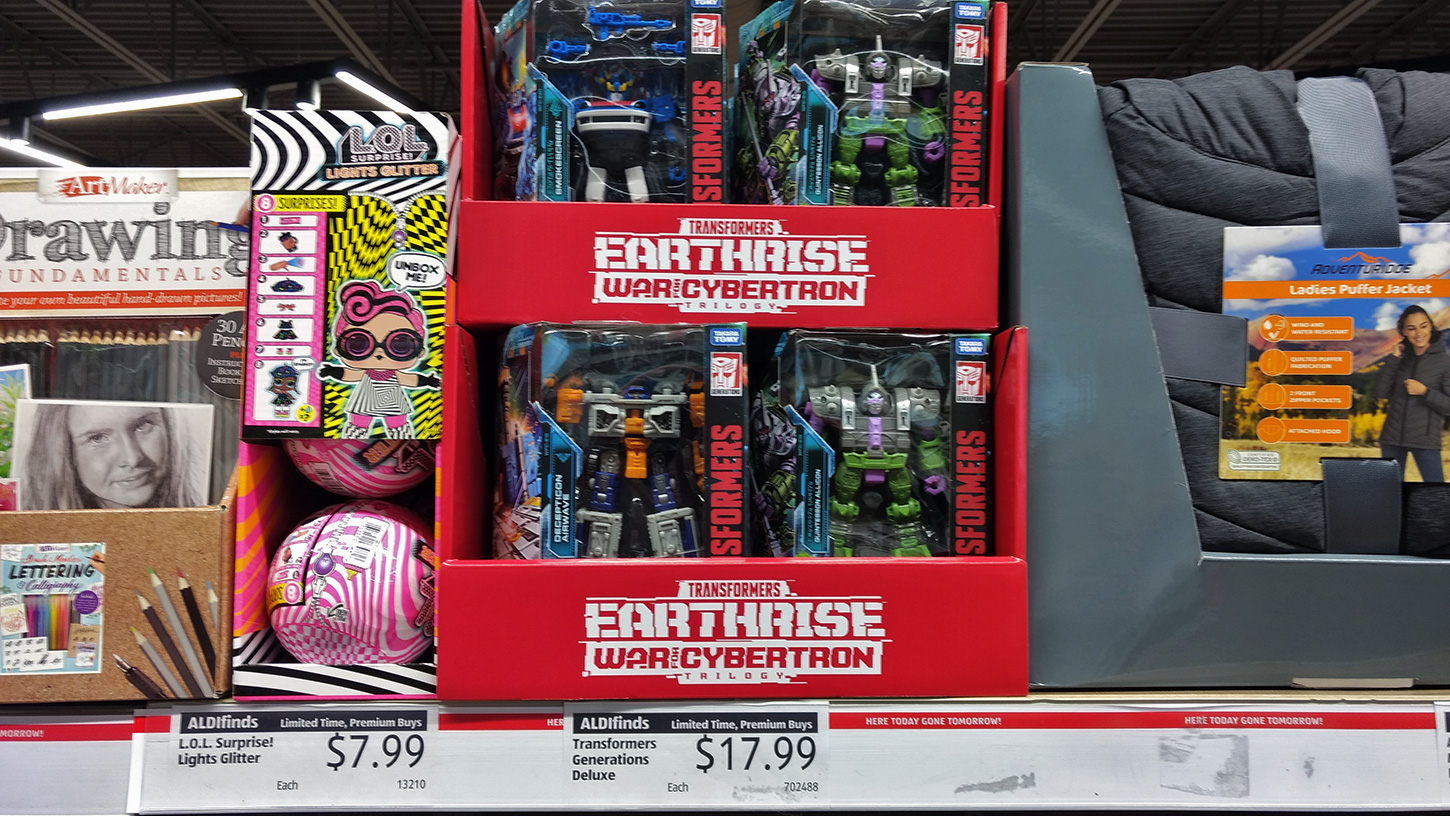 Transformers Earthrise Wave 2 Appearing at Aldi's for $17.99
Thursday, November 19th, 2020 9:41pm CST
We have been getting several reports of the Adlis store stocking up on Transformers toys for the holidays. Specifically wave 2 of Earthrise. Not only do they seem plentiful, but they are also discounted to $17.99.
We have reports from North Dakota, Illinois and more. So if you are curious and have an Aldi's nearby, it might be worth a visit. At least now we see where all the plentiful stock Hasbro was speaking about previously ended up. We thank everyone who sent this info out way. The photos below were given to us by adamage, GeekyGamer Gal and Seibertron himself.