Imposter phenomenon webinar: Live Updates : Vimarsana.com : Live Updates Every Minute from 25K+ News Agencies Across the Globe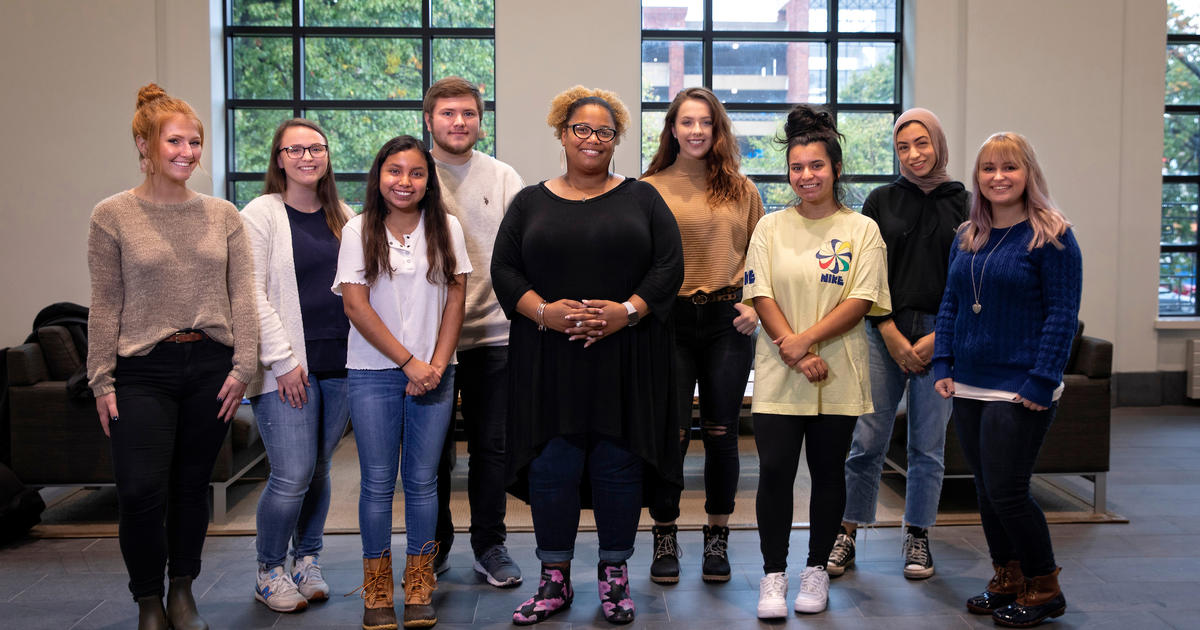 of
LEXINGTON, Ky. (Nov. 4, 2019) — Being a pioneer of change has never been an easy task. Being a first-generation student is no exception.
Academic trailblazer, Brittney Sawyer, can attest to that. 
"The odds are stacked up against first-gen students and I have found great motivation in this adversity," the Minnesota native proudly stated. 
Her journey to the University of Kentucky was not an easy one. One of five children, Sawyer's parents always believed that she would achieve greatness, but did not always have the means to help her do so.
"My parents had no pre-existing funds to allow me to pursue a degree when I graduated high school," Sawyer said. "I rely on loans, scholarship money and the rest is scraped up from my parents and money I earn."