Society hill films new york sour photo: Live Updates : Vimarsana.com : Live Updates Every Minute from 25K+ News Agencies Across the Globe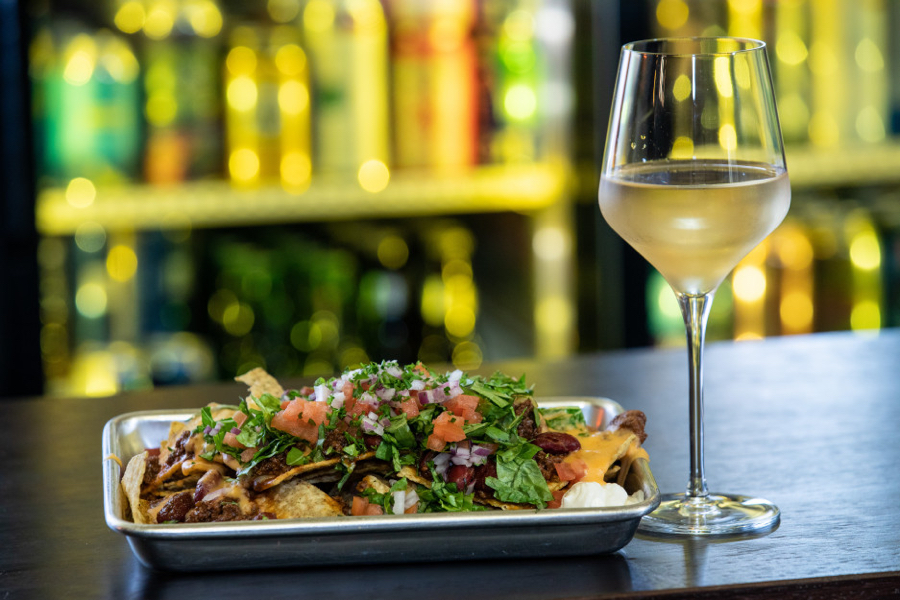 Devoted foodies and restaurant newbies love Foobooz. Sign up now for our twice weekly newsletter.
Photo by Society Hill Films
This Friday, January 10th,
Wine Dive will open on South Street serving wine, cocktails, beer, cider and food in a casual, dive-y environment. The bar comes to us from Chris Fetfatzes & Heather Annechiarico, who also own the Cambridge next door.
The drink menu includes a wide variety of wines by the glass, from $5 to $15, classic and original cocktails, and a variety of pony beer and shot combinations, including the Italian Stallion which, for $10, gets you a Miller Lite and a pour of amaro. On Wednesday nights, $10 will buy you a beer, shot and a burger, and that's just the beginning of their many, many specials. Manhattan Mondays will bring $10 barrel-aged Manhattan. On Saturdays, a.k.a "Naturdays", natural wines will be available with special by the glass prices. Sparkling wine is the special on Saber Sundays, named for the special sword that is used to slice open a bottle of sparkling wine. It is unclear whether they'll actually be using a saber, but we're hoping yes.